SERVICE & REPAIR


A One Stop Shop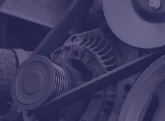 To help ensure optimum performance from your vehicle, we offer a wide range of maintenance and repair services. Whether you drive a passenger car, SUV or truck, we have the newest equipment to properly diagnose your vehicle. We also work on motor homes, boats and trailers, and have the diagnostic equipment to properly check all the latest vehicle transmissions.
We only use the best quality equipment, materials and parts. This allows us to return your vehicle to you in tip-top condition and in a timely manner. Whether your vehicle needs service interval maintenance, a brake job, or just an oil-and-filter change, Burien Auto Repair will make sure the work is done right!
Customer Satisfaction
We fully understand that each customer's expectations concerning vehicle maintenance and service are different. Our goal is to treat each person and their vehicle individually in an effort to meet their personal expectations. 100% Customer Satisfaction is the norm at Burien Auto Repair.
Air Conditioning

Alternator

Battery Services

Complete Brake Service

Clutch Overhaul

Cooling System

Emissions Service

Engine Analysis

Engine Overhaul

Exhaust System

Fan Belt Replacement

Gear Box Repair

Oil-and-Filter Changes

Power Steering

Radiator Flush

Struts and Shocks

Performance Spark Plugs

Performance Tuning

Timing Belt Replacement

Transmission Services

…And more, just ask us!